EXPERIENCE THE CONVENIENCE
OF SMART APARTMENT LIVING
Denim Scottsdale has partnered with SmartRent to bring smart home automation to you. Smart apartment living provides convenience, reliability, money and energy savings for our residents.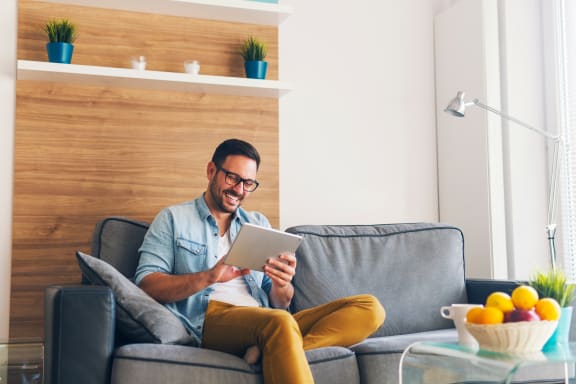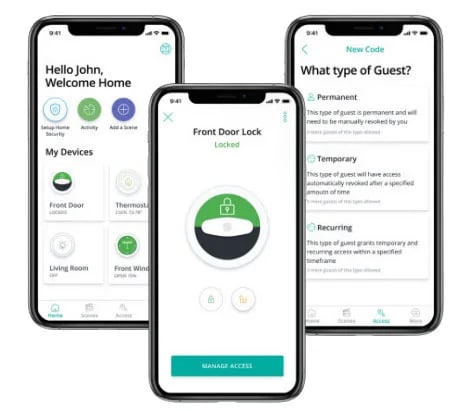 STAY CONNECTED & IN CONTROL
The SmartRent mobile app lets you control all of your smart home devices from one, easy-to-use and intuitive platform. You can also connect the app to voice assistants, like Amazon Alexa devices or Google Home. Everything is centralized within the app, even 24/7 customer support.
Take a look at all that is included with your new home!
Locks
From the app, you can remotely lock and unlock your door, update your access code and even create temporary codes for your guests to use.
Thermostat
View, change or adjust your temperature from anywhere and save money on electric bills.
Scenes
Energy and money saving features through preset scenes & schedules.
Smart Plug
A smart plug is a great way to conserve energy or automate devices. Using the app you can set schedules for most devices, like lamps, coffee makers and fans.
Leak Sensor
This device will notify you and the property staff if a leak has been detected, saving costly repair expenses.
Voice Assistant
Connect your favorite voice assistant with the app. Elevate your smart home experience and use your voice to control your home. Set up Siri Shortcuts, enable an Alexa Skill or integrate your Google Assistant-supported device to turn off the lights, adjust the temperature and more!